Choose from Categories
New Arrival
Amazing Collection, Every week !
Shop Our Bestsellers Now
Our top selling products
Choose from Bed Size
Best selling categories
At Urban Jaipur, we take pride in offering the widest and best-in-class range of home furnishings & decor products. Our unique and eccentric designs are crafted with love, care, and innovation to make your living experience more comfortable and luxurious. We understand the importance of quality and timeless designs, which is why we are committed to providing our customers with a personalized shopping experience. Our home furnishing products are not only elegant but also designed to stand the test of time.
At Urban Jaipur, we strive to provide our customers with the best possible shopping experience. Our dedication to quality and unique designs has helped us become the first choice of many. Shop with us today and discover the perfect home decor products to elevate your living space!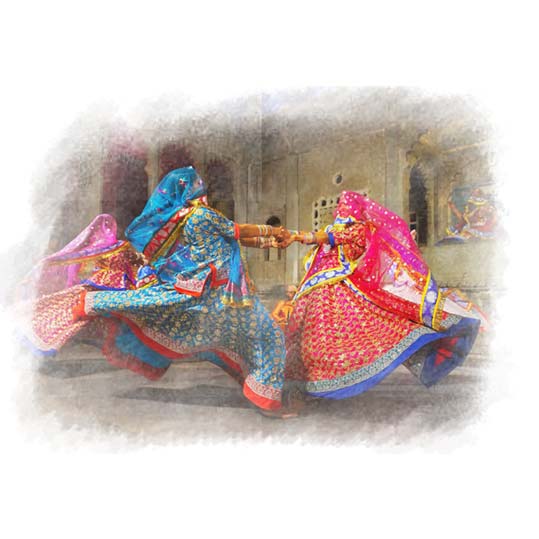 Customer Reviews
Hear from them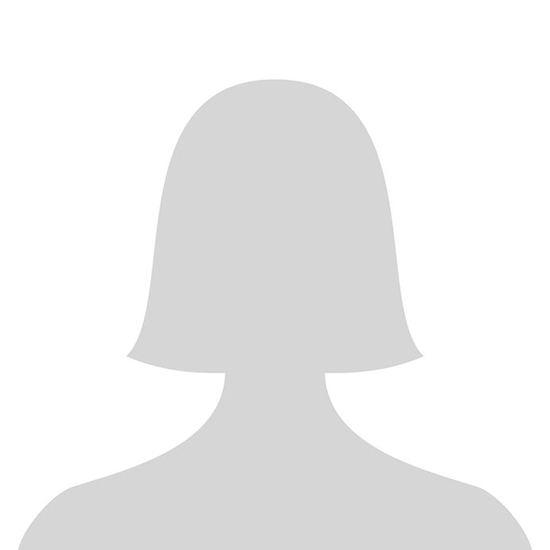 Just right
Surprised to see such fast delivery, and the cotton bed sheet I bought was exactly as in the photo
Newsletter
Get notification on latest products and coupons
Buy Pure Cotton Bedsheets Online in India at Urban Jaipur
Bedsheets have been used for centuries, with the term "bedsheet" first appearing in the 15th century. Originally, bedsheets were white and made of cotton, linen, or silk, but today, they come in a wide range of colors and patterns. India is a country with rich history and cultural heritage, among many of its cultural heritage, one stands above is the distinctive clothing format. Our traditional attire is different from what we normally see, it is of ideal quality and rare availability. Jaipur is famous for its traditional fabric designs and prints, which include a variety of techniques used to create beautiful and intricate patterns on fabrics. These techniques are often used to create unique and high-quality bedsheet designs that are popular among buyers from all over the world. Some of the famous ways of Jaipur bedsheet printing include:
Block Printing: Jaipur is known for its block printing technique, where wooden blocks are used to print intricate patterns on fabrics. These bedsheet designs are often adorned with floral motifs, paisley designs, and other traditional Indian patterns.
Tie-Dye: Tie-dye is a technique where fabrics are tied in various ways to create a resist pattern, and then dyed to produce a colorful design. Jaipur is famous for its tie-dye bedsheet designs, which include bandhani, lehariya, and shibori techniques.
Screen Printing: Screen printing is a popular technique used to print large-scale designs on fabrics. Jaipur is famous for its screen-printed bedsheet designs that feature bold and vibrant colors and intricate patterns.
Embroidery: Jaipur is also known for its beautiful embroidery work, which is often used to decorate bedsheet designs. These designs are often created using intricate threadwork and include traditional Indian motifs such as flowers, birds, and geometric shapes.
Patchwork: Patchwork is a technique where fabrics of different patterns and colors are stitched together to create a unique design. Jaipur is famous for its patchwork bedsheet designs that feature colorful and vibrant patterns and designs.
Bagru Printing: Bagru Print is a traditional hand-block printing technique used in Jaipur to create unique designs on fabrics, including bedsheet designs.
Types of Double Bedsheets 
Flat bedsheets are rectangular pieces of fabric with no elastic edges, usually tucked under the mattress to stay in place.
Fitted bedsheets have elastic edges that fit snugly over the mattress and prevent them from slipping off.
Size of Flat and Fitted Bedsheet –


| Bed Sheet Type | Flat Bed Sheet | Fitted Bed Sheet |
| --- | --- | --- |
| Single Bedsheet | 60 x 90 inches | 36 x 78 x 8" inches |
| Double Bedsheet | 90 x 100 inches | 72 x 78 x 8" inches |
| Queen Size Bedsheet | 95 x 108 inches | 60 x 78 x 8" inches |
| King Size Bedsheet | 108 x 108 inches | 78 x 78 x 8" inches |
| Super King Size Bedsheet | 120 x 120 inches | 80 x 80 x 8" inches |
Factors affecting the quality of the bedsheet
The quality of a bedsheet depends on factors like material, thread count, and weaving. Common materials used are cotton, linen, and polyester. Higher thread count and woven sheets are generally more comfortable and durable. Choosing bedsheets made from high-quality materials and with high thread counts is recommended for the best comfort and durability. Cotton and cotton blends, like cotton and polyester, are popular materials used in bedsheet production, known for their absorbency and softness.
Type of material

(e.g., cotton, linen, polyester)

Thread count

(the number of threads per square inch of material)

Weave

(woven sheets are generally of higher quality than non-woven sheets)

Yarn quality

(finer yarns produce a finer sheet fabric)

Ply

(the number of fibers twisted together as the sheet is formed)
Buy Jaipur Dohar Online
Soft AC Blankets
Elevate your bedding experience with our premium Single and Double Bed Jaipur Dohars, available at best prices in India. Embrace the hot summer months with the ultimate lightweight and breathable blanket – Urban Jaipur dohar! Crafted from three layers of cotton muslin, these blankets offer natural temperature regulation and hypoallergenic properties, making them ideal for summer use. Plus, they seamlessly transition into milder winters and air-conditioned rooms, providing just the right amount of warmth without the bulk. Don't miss out on this perfect blend of comfort and style – shop our wide selection of dohars today and stay cool and cosy all year round!
Shop Now and Stay Comfortable in Style!
Buy Premium Quality bedsheets
Printed Bedsheets online
Discover premium Jaipuri bedsheets for a luxurious sleeping experience at Urban Jaipur Our best-selling bedsheets are made from high-quality cotton, linen and blended fabrics woven and printed right here in Jaipur, Rajasthan. Choose from a range of double bedsheets, king-size fitted sheets, and printed bedsheets online. Our signature Jaipuri bedsheets feature colourful prints, soft textures and deep elasticized pockets that fit mattresses up to 18 inches thick – perfect for the hot Indian summer nights. We also offer lightweight printed cotton double bedsheets, silky soft linen sheets, cosy flannel king sheets for winter and more. Our sheets are carefully woven and printed using techniques perfected in Jaipur over centuries. This results in bedsheets that are soft, breathable, durable and retain their colour wash after wash. Elevate your bedroom style with the vibrant colours and designs of our Jaipuri block-printed bedsheets. Experience the luxury of fine hotel bedding every day!
What we offer at Urban Jaipur
At Urban Jaipur, we're proud to offer a wide variety of home textiles and accessories that are carefully made to make your home more comfortable, decorative, luxurious and most importantly beautiful. Whether you're looking for things like Bed Sheets, Towels, Dohars, Comforters, Quilts, Jaipuri Razai or unstitched suit materials, we have a lot to choose from to match what you like.
Bedsheets: Explore our exquisite range of Jaipuri Bedsheets, Block Printed Bedsheets available in various sizes, including King, Queen, Double, and Single. Crafted with meticulous attention to detail, these bedsheets are adorned with intricate designs and are perfect for adding a touch of Jaipuri elegance to your home decor.
Jaipuri Dohar: Experience the unparalleled comfort of our Jaipuri Dohars, available in Double bed sizes, crafted with the finest materials to ensure a cozy and restful night's sleep.
Dohar Set/ Comforter Set with Bedsheet: Elevate your bedroom aesthetics with our Dohar Sets, thoughtfully curated to include a matching bedsheet for a harmonious and stylish ensemble.
Comforters: Discover our collection of lightweight comforters, perfect for those seeking a comfortable and cozy night's sleep without excessive weight.
Diwan Sets: Enhance your living space with our Diwan Sets, designed to add elegance and sophistication to your home decor.
Jaipuri Razai: For added warmth and comfort, consider our premium Jaipuri Razai collection, ensuring a cozy night's sleep during the cooler seasons.
Towel Set: Elevate your bath experience with our Handblock Towel Sets, featuring unique handcrafted designs for a touch of artistic flair.
Waterproof Mattress Protectors: Protect and prolong the life of your mattress with our Waterproof Mattress Protectors, ensuring a clean and hygienic sleeping environment.
Unstitched Suit Materials: Customize your wardrobe with our selection of high-quality Unstitched Suit Materials, available for convenient online purchase.
Bathrobes: Indulge in comfort and relaxation with our plush Bathrobes. Typically made from cotton, terry cloth bathrobes are highly absorbent and a great post-shower choice
Bedcovers: Add a layer of sophistication to your bed with our Quilted Bedcovers, conveniently available for online purchase.
Table Runner and 6 mat covers (Set of 7)
At Urban Jaipur, we are dedicated to delivering exceptional quality and design, and our collections cater to various preferences, including Jaipuri-style enthusiasts and those in search of premium home textiles. Explore our range today and discover the perfect additions to enhance the comfort and aesthetics of your home.
Buy Premium Quality Jaipur Bedsheet Online at Best Prices
At Urban Jaipur, we give out the best available price to you, we have bedsheets on sale for every festival, and in every season. Check out our social handles to stay informed about sales on bedsheets. Buy Double Bedsheets online in India at Urban Jaipur at a pocket-friendly price. Double bedsheets at the best price in the market at Urban Jaipur. GET a 10%  discount on every order, and up to 15% discount on festive seasons. In case you are looking to buy bedsheets at wholesale price, you can contact us here. Happy Shopping.